Advanced settings to backtest any Telegram channel
Date Range
You can choose the starting and ending date of the backtest.
Any Telegram Channel
You can backtest any joined trading telegram channel.
Multiple Strategies
You can backtest a telegram channel with multiple strategies in money and risk management.
Any Languages & Formats
Our backtest works with any formats. Also you can add syntaxes on the settings.
Provider strategy
Our backtest executes all commands given by the provider. (signals and reply messages)
User Strategy
In this case, the Backtest can execute only the signals and follow the risk and money management given in the settings.
Automatic Move SL
Don't worry. Our backtest can move automatically SL following the strategy given in the settings.
Multiple TPs
Our backtest executes all orders with different TPs if given by the provider. You can choose on the settings the percentage lot per TP.
Percentage Of TPs Lot Size
You can specify percentage of total lot size for each TPs to control your risk and maximize profit.
Symbol Exceptions
You can choose on the backtest settings to not trade a specific pair from telegram channels, or set a custom lot size for a pair.
Modification signals
Our backtest supports modification signals (Close, close partially, modification of TPs, modification of SL, etc).
Avoid No-signal messages
Our backtest avoids telegram messages that not contains signals.
Accurate Results after backtesting your signal providers
Detailed analytics on your MT5 to analyze performance of any channel. Ex: Maximal and relative drawdown, net profit, net loss, etc.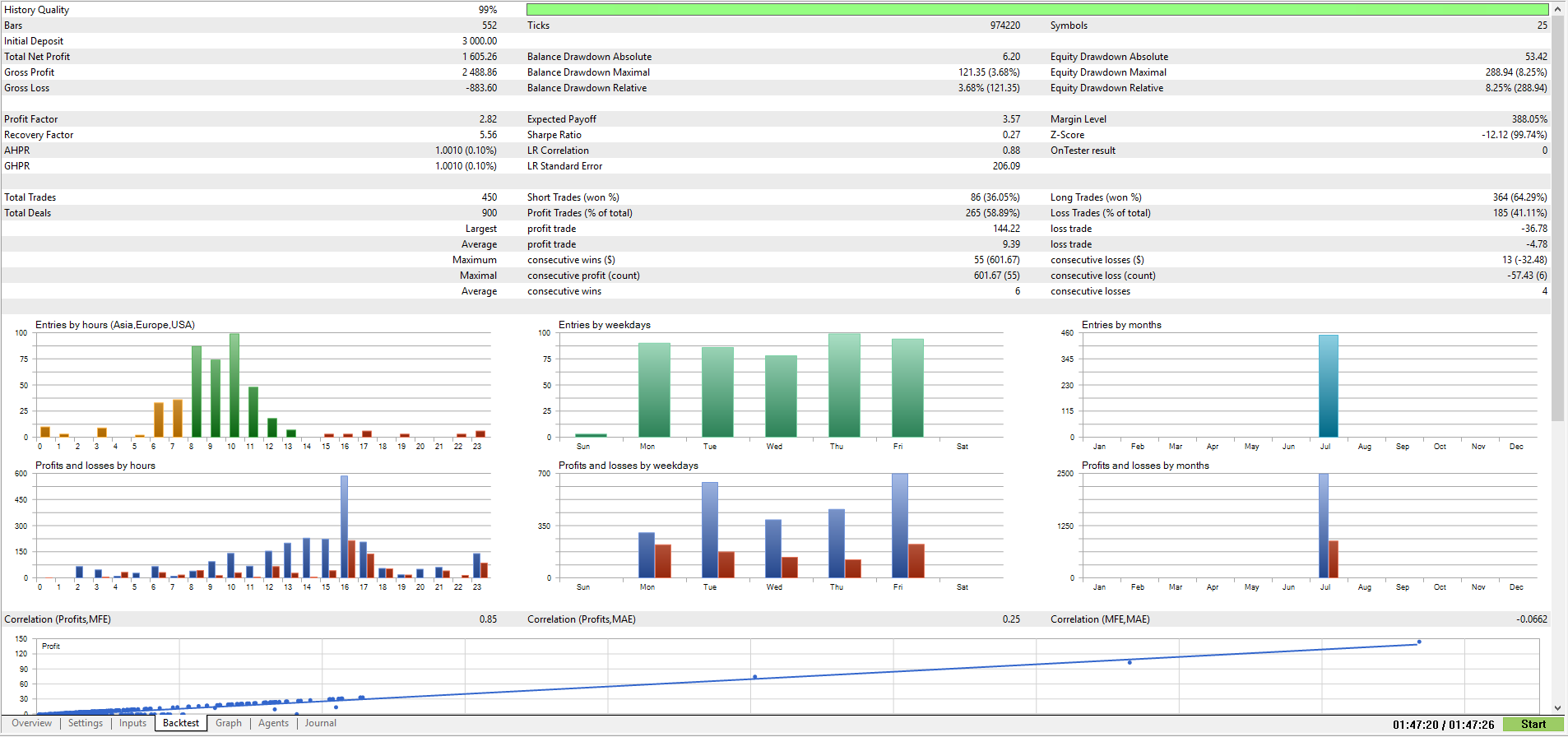 Our live chat support can assist you to make our software works on your computer.
Our support team is available on live chat 5/7 days to help all members to operate TelegramFxCopier according to their needs
If you have an idea or any suggestions to improve our system. Please don't hesitate and email us at suggestions@telegramfxbacktest.io
Our support Team are available 24/5 through Live chat and e-mail for any assistance.
-60% Discount
1 MT5 account (You can change it from your account)
Unlimited Backtests of Telegram Channels
Unlimited Advanced Strategies
Live chat and email support
Best Telegram to Metatrader Copier ever
TelegramFxBacktest has the same settings of strategies. So, When if you find an accurate telegram channels with our telegram backtesting software, you will be able to copy signals from that channels automatically with the same settings.